WINDOWS : What's in the window
2020 : FESTIVE - Merry Knitmas Makers
What a year! It's been a rollercoaster ride and with our fingers crossed we hope this festive season is a somewhat calm affair. Our window is simple with recycled cardboard, a selection of our favourite festive projects and books to inspire. We hope you find time to be creative and enjoy the simple pleasures that making brings.
---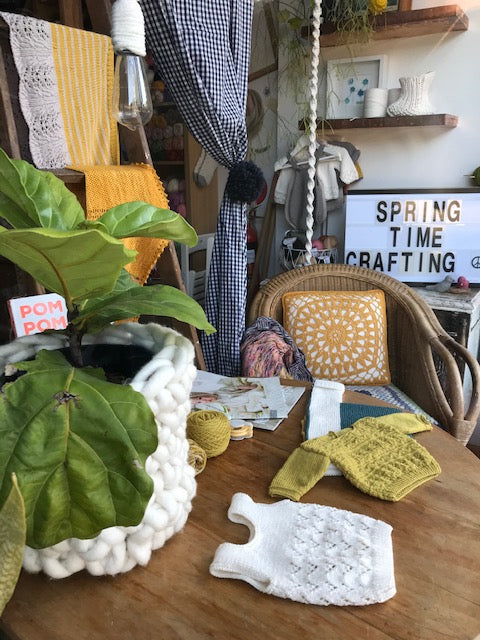 2020 : SPRING - We're Looking Good
For those in the area, you may have noticed we've had a window refresh! Including lovely shawls which make for a great project in this in-between weather and some very cute baby knits.