CHRISTMAS MAKING : Festive projects
• christmas • crochet • knit • make/made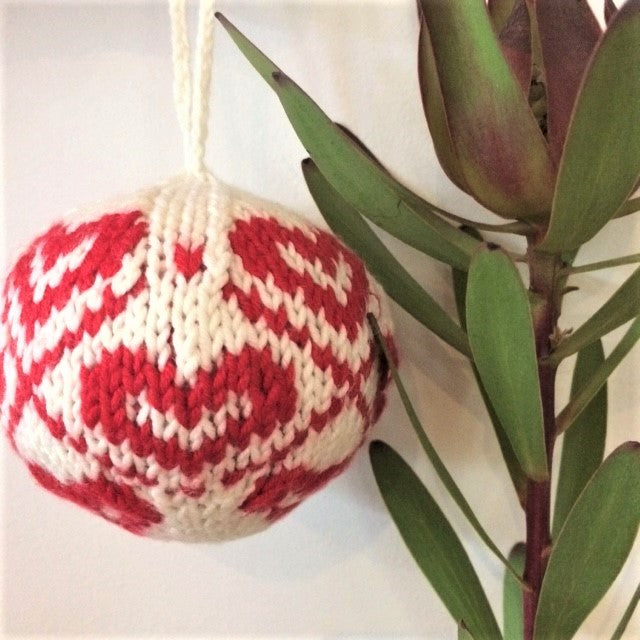 Christmas Edit : Festive projects
We love to create our own handmade decoration and gifts for the festive season. These are some projects that we have enjoyed making for over the years - toadstools, knitted stars, Christmas baubles, tea cosy and more!
---
• 2023 • christmas • crochet • HOMEWARES • make/made • WASHERS
2023 : Leaping Christmas washer
Festive washers are a great way to try new stitch patterns and make use of those oddments of yarn. Also makes a beautiful and useful gift item. 
---
• 2023 • christmas • knit • make/made • MKAL
2023 : Advent Calendar MKAL
Love the springy Bellissimo extra fine merino in these three Christmassy colours. Desperately wanted to use this pink corridale wool so have decided to mix them together and make 2!
---
• 2023 • beginner • christmas • knit • make/made
2023 : Rustic Little Hearts 
Continuing with the theme of knitted tree decorations that embrace peace this Christmas. This is another simple but beautiful project that even a beginner knitter could attempt. Practice your simple KFB increase and fancy decrease to create this pretty ornament. Thank you Heidi Kirrmaier for your generous pattern.  
---
• 2023 • beginner • christmas • knit
2023 : Knitted Angels
Hopefully these knitted angels will bring a little peace to your festive season. Perfect project for beginner knitters. Coordinate with your Christmas theme to bring calm and joy.